Raikou (神龍のうずまき,  Raikou), also known as the (Shy Knight), 
Raikou 

Kanji
神龍のうずまき
Romaji
Raikou 
Title(s)

Shy Knight (死神, Shy Knight)

Birthday
October 31th
Age

23

Sex
Male
Height
188cm (6'2)
Weight
185lbs
Voice Actor
English
Kaiji Tang
Japanese
Yūichi Nakamura
Professional Status
Hometown
Affiliation

Unknown

Previous Affiliation
Profession
Unknown
Previous Profession 
Unknown
Partner

N/A

Kekkei Genkai

Personal Status
Family

Unknown

Clan

Unknown

Marital Status
Single
Ninja
Rank

Unknown

Classification
Ninja Registration

KAMI-1

First Appearance
Series Debut
Dreamscape
Roleplay Debut
Whirlpool of Clashing Kin
Game Debut
Naruto Shippuden: Next Generation
Skills
Nature Type

N/A

Jutsu

Weapon

N/A
Background
Raikou was born a few years after the end of Momoshiki Otsutsuki's death. His parents died during an occuring event with the tailed beasts surprisingly having no memory and Kurama destroying the Konohagakure and also killing his parents. (SEE BACKGROUND FOR MORE)
Personality 
Raikou was born a very quiet and seemingly lifeless child. Later in life, he grew, slowly becoming caring, but keeping his quiet demeanor. He is highly traumatized, because of the death of his family, and tends to have heavy visions and hear voices in his head that is hard to control.
Appearance
Raikou wears his own kind of clothing and not the same as ninja from villages. He wears different kinds of cloaks and can be seen with a hood. He tends to keep his sharp and shiny katana on his side at all times which he normally hides within his hood or can release, via one of his sleeves.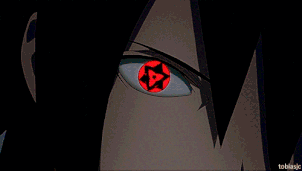 Powers and Abilities
Raikou's abilities are completely unknown except for the fact that he is a tremendous taijutsu fighter and that he also possses the Sharingan.